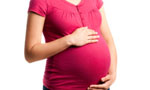 The proposed provision of nutritional food worth Rs. 20,000 for expectant mothers will be provided under the maternal health programme from this month, Health Minister Rajitha Senaratne said today.
Addressing the cabinet news briefing, he said the government planned to implement the programme from March 21 as part of the government's 100-day programme.
Accordingly all pregnant mothers who register themselves at government's maternal clinics and who regularly attend the clinics will get this proposed concession on the recommendation of doctors.
The Minister said Rs. 2,000 would be given to expectant mothers monthly during the final six months of pregnancy and in the first four months after the birth of the baby.
The Divisional Secretaries with the assistance of doctors and family health officials serving in Maternal Clinics will implement this programme under the supervision of District Secretariats, Government Agents under the scrutiny of the State Ministry of Child Affairs, the minister said.
(Chaturanga Pradeep)