---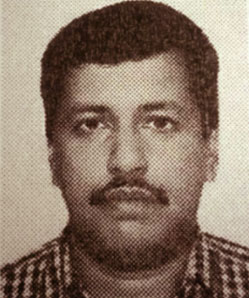 The Police said today that an investigation has been launched to arrest Mohommad Makeem, another drug kingpin who was alleged to have links with 'Wele Suda' in connection with drug smuggling on an international level.
Police Spokesman Ajith Rohana said the 47-year-old Mohommad Makeem Mohommad Siddhik was currently abroad trafficking in drugs either from Pakistan or Dubai.
"Siddhik is one of the main drug dealers and he is exporting drugs from Pakistan to Sri Lanka. The CID is conducting a special operation in connection with money laundering charges against him," he told a news conference today.
SSP Rohana said they were awaiting details of the movable and immovable properties owned by Mohommad Siddhik, who was a resident of Colombo 10.
He said those having any information on this drug dealers' properties could inform the police as follows Director Police Narcotic Bureau on 011-2447943, OIC Police Narcotic Bureau on 011-2446437 and the CID on 011-2328043 or 011 2422176.
(Darshana Sanjeewa)