---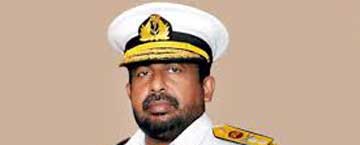 Navy Commander Ravindra Wijegunaratne said Today the Navy had launched an investigation into the Sri Lankan-flagged ship carrying a stock of 810 weapons taken into custody after being spotted in the sea some 12 nautical miles off Galle on Tuesday.
"The ship is being anchored at the Galle Harbour until we finish our investigations. Initially we are focusing on whether the ship had maintained proper records and whether it had a license for the weapons found on board," the Navy Commander said.
He said some of the records submitted by the ship's crew were contradictory and that a Ukrainian had been in charge of the ship at the time it was accosted though the ship's records indicated that the Captain was a Sri Lankan.
"According to maritime law, they are bound to provide us information about the ship," the Navy Commander said.
Meanwhile, Ports and Shipping Minister Arjuna Ranatunga confirmed that a ship was taken into custody with a stock of weapons on board and that the investigations were being handled by the Navy.
(Lahiru Pothmulla)