---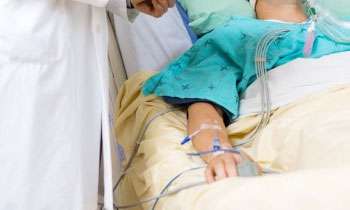 The 27-year-old British rugby player who was undergoing treatment at a private hospital in Colombo, died today due to respiratory difficulties, Police Spokesman Ruwan Gunasekara said.
Brett Thomas Reed was admitted to the hospital on Sunday morning, when he was found to be suffering from breathing difficulties.
His 26-year-old colleague Harvard Thomas Andrew who was also admitted to hospital died on Sunday.
SP Gunasekara said Mr. Reed's relatives had arrived in Sri Lanka yesterday.
Meanwhile, the postmortem examination on the body of Harvard Thomas Andrew had been carried out today by the Colombo JMO, in the presence of officials of the British High Commission.
Although the autopsy report ruled out injuries or any disease from the cause of Harvard's death, his body has been referred to the government analyst for further examination.
Both players who were members of a British rugby team, arrived in Sri Lanka on May 10 to participate in a friendly match played at a ground in Colombo on Saturday (May 12) and were staying at a hotel in Colombo.
After the match concluded, the British players had attended a dinner at the sports complex where they played the match and after returning to the hotel around 10.30 p.m. and visited a night club in Kollupitiya. (Darshana Sanjeewa)