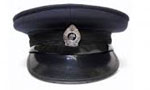 Six Officers-In-Charge of the Police (OIC) including the OIC of the Narahenpita Police have been transferred with immediate effect, the Police said today.
Last week the Commission to Investigate Allegations of Bribery or Corruption informed the court that the Narahenpita Police OIC was being investigated for the alleged involvement of soliciting a bribe from a businessman.
The Bribery Commission arrested the Narahenpita Crimes OIC on November 27 while accepting a bribe of Rs 2.5 million. When the suspect was produced before Colombo Additional Magistrate Nirosha Fernando, bribery officials informed the court that according to the complainant, the demand for a bribe had been made through the OIC. They further told Court that the initial demand had been Rs.8 million but it had been negotiated up to Rs.2.5 million.
Police said the Police Chief N.K Ilangakoon had order the transferred due to service requirements.
OIC of the Narahenpita Police, Chief Inspector (CI) M.G.U.D. Gunathilake has been transferred to the Ampara HQ Police station while CI H.P.G. Prasanna, OIC of the Balangoda Police has been transferred as OIC of the Narahenpita Police.
Other transferred OICs are: CI T.M. Udayana Bandara of Thirukkovil as OIC of Balangoda, CI A.S.K. Bandara of the Seethawakapura Police as OIC of Thirukkovil, SI P.M.N. Samansiri OIC of the Gonaganara has been transferred to the Hatton Division while IP S. M Ananda Bandara of the Colombo South Division has been appointed as the OIC of Gonaganara
.(Darshana Sanjeewa)