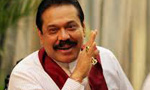 Former president Mahinda Rajapaksa said today that no presidential residence was being built in Kankesanthurai for his exclusive use as reported in the media.
"Wide publicity has been given to images of what is purported to be a half-built presidential residence in Kankesanthurai said to have been constructed for my exclusive use. I wish to inform the public that no presidential residence was being built for me in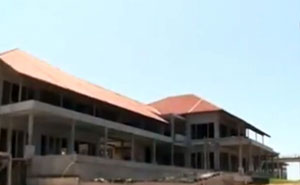 Kankesanthurai," he said.
Mr. Rajapaksa said the presidential residence,within the Jaffna Fort, destroyed by the LTTE in the 1980s had not been rehabilitated to date and added that the property in Kankesanthurai was an International Relations Centre belonging to the presidential secretariat and being constructed by the Navy.
"The public may be aware that some of the best known convention centres in the country like the BMICH, the Sri Lanka Foundation Institute and NelumPokuna come under the presidential secretariat," he said adding that the International Relations Centres in Kankesanthurai and Arugam Bay were being built not as presidential residences but as international convention centres to be used when Sri Lanka hosts international events.