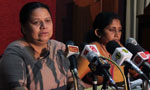 The Ministry of Defence has not invited former president Mahinda Rajapaksa to the main Remembrance Day ceremonies organised by the Defence Ministry, Ranaviru Seva Authority Chairperson Anoma Fonseka said today.
She told a news conference held at the Defence Ministry that as such Mr. Rajapaksa was not expected at tomorrow's ceremony in Matara organised by the ministry and the one organised by the Ranaviru Seva Authority in Battaramulla on Wednesday (20).
Meanwhile, a number of special programmes coinciding with Remembrance Day will be launched by the Ranaviru Seva Authority to uplift the living standards of war heroes and their family members.
"Unlike in past few years, this year's programme will give priority to war heroes and their family members. We should consider this as a priority. President Maithripala Sirisena will also meet them and talk to them," Ms. Fonseka said.
She said the monthly allowance of Rs.750 now being paid to parents of war heroes would be increased up to Rs.1,500 and an Elders Protection Centre with all facilities will be set up at Padukka for the elderly among them.
"The Rs.12,000 scholarship allowance being paid to children of war heroes will be increased, cars instead of three-wheelers will be given to disabled war heroes and loans will be made available at low interest rates from state and non-state banks.
Meanwhile, Ranaviru Seva Authority Vice President Upulangani Malagamuwa said, on a proposal by State Minister of Defence, Ruwan Wijewardene, a special card would be issued to members of the three Armed Forces, the Police and Civil Defence Force so that they would be eligible for more relief services.
She said however, these steps would be further discussed by the various authorities and then submitted to parliament for approval.
"Remembrance Day is set apart to remember those who had died and were disabled during the 30-year armed conflict. So, let's make this day an occasion to pay them a worthy tribute," Ms. Malagamuwa said.
(Piyumi Fonseka)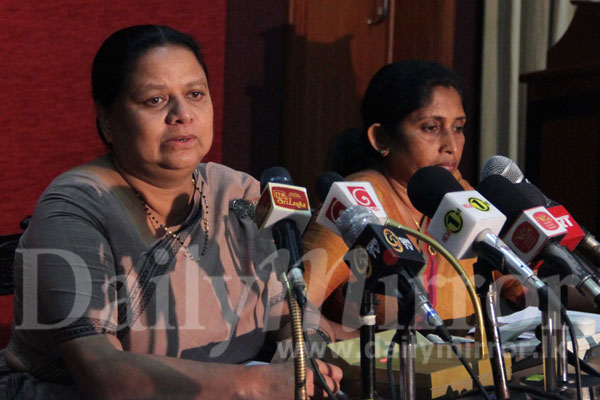 Pic by Pradeep Dilrukshana