---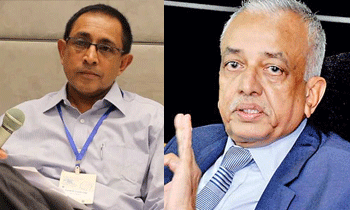 The Bond Commission had recorded separate statements from Ministers Malik Samarawickrama and Kabir Hashim for 10 minutes this morning.
The two ministers arrived at the Commission to testify with regard to the matters related to the Central Bank Bond sale issue.
The two ministers were summoned by the Presidential Commission of Inquiry (PCoI) into the Bond Issuance yesterday.