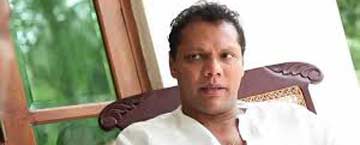 Sports Minister Dayasiri Jayasekera will meet the national team's top management on their return to the island from New Zealand to unearth the factors which may have contributed to team's shocking performance.
Angelo Mathews' men lost the two-match Test series 2-0, five-match ODI series 3-1 and two-match T20I series 2-0 to complete one of their worst defeats in recent history.
"We have a serious problem before us. We have slid (down the rankings) in all formats including T20 which we were on top for many years. So we need to ascertain what had really contributed to this downward trend and try to fix it before it gets worse," the Minister of Sports said.
Sri Lanka dropped to number three in T20I rankings having been on top for several years following the 2-0 drubbing against New Zealand and are placed seventh in Tests and fifth in ODIs, which the minister said were the achievements of the interim committee.
Accordingly, he will meet skipper Mathews, national team manager Jeryl Woutersz and chief selector Kapila Wijegunawardane.
"I have also read a number of online posts where serious allegations of misconduct were being levelled against the players and the team management. I want to know the truth. I want to know what happened in New Zealand," the minister said.
Several Sri Lankans living in New Zealand have accused the cricketers of serious misconduct, attending overnight parties till hours before the matches.
They believed that they largely contributed to the disgraceful showing in the series. They also faulted the team management for not ensuring player discipline.
Sri Lanka's performances during the last twelve months have been disappointing to say the least. After making a premature exit from the Cricket World Cup, Sri Lanka suffered back to back defeats against Pakistan and India. They managed to beat West Indies at home, their biggest achievement in 2015.
Sri Lanka's next assignment is the Asia Cup—a T20I tournament involving teams from the Asian continent—before heading for India to defend the World T20 title which they won two years back in Bangladesh.
Sri Lanka are also the defending Asia Cup champions.