---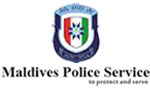 Three Maldivians who were allegedly on their way to join rebel forces in Syria have been apprehended in Sri Lanka and subsequently deported, the Maldives Police Service (MPS) said on Thursday.
According to the MPS, the trio – a 25-year-old man, a 23-year-old man, and an 18-year-old woman – had attempted to enter Syria through Turkey. The three had claimed that they entered Sri Lanka for medical purposes.
"When apprehended the three attempted to deceive the Sri Lankan police and claimed that they were en route to Turkey because they were displeased with the medical services in Sri Lanka" said the MPS "They had entered Sri Lanka on a one-way ticket".
Further, the MPS claims that the 23-year-old man and the 18-year-old woman were a couple that had married illegally on the 19th of March, 2014. The woman was 17-years-old at the time and therefore, a minor. When the three were apprehended on Tuesday, she was seven months pregnant. The 25-year-old man had a police record for assault and battery.
The MPS' Counter-Terrorism Department along with the Serious and Organised Crime Department had responded to information gathered by the Police's intelligence unit. These departments had contacted the Maldivian High Commission in Sri Lanka and the Sri Lankan police, and apprehended the alleged terrorists. The three have been placed under police custody.
The MPS is also investigating a number of other cases where Maldivian citizens had entered Syria through the Turkish border and joined Syrian rebel forces in their fight against President Bashar al-Assad.
A group called Bilad Al Sham Media (BASM), believed to be run by Maldivians fighting in the civil war had, on the 25th of May, claimed that a 44-year-old Maldivian by the name of Abu Turab al-Muhajir had been killed in a suicide attack in the Syrian province of Idlib. (Haveeru Online)