---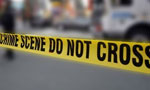 The Kochi State police have been investigating the sensational Mithila Mohan murder case for the past eight years and now they have came up with a new theory stating that Sir Lankan natives were behind the murder.
According to the Deccan Chronicle, Mohan, an abkari contractor was killed at his residence in Palarivattom by unidentified people on April 6, 2006.
According to the Crime Branch, the third accused, Mathivanan and fourth accused Uppali, did not belong to Tamil Nadu, but may have been related to Sri Lankan Tamils. The cops are yet to locate and arrest Mathivanan and Uppali.
The Hurt and Homicide Wing of the Crime Branch of police probing the case made the submissions before the Kerala High Court on Thursday. The Crime Branch also submitted that it had no objection in handing over the case to the CBI.
Crime Branch SP K.G. Simon made the submissions. "Continuous investigations in Tamil Nadu and Karnataka have not been fruitful in locating the remaining culprits as they were not natives of Kerala," the CB submitted.
According to the Crime Branch, the accused hatched a criminal conspiracy at Paradise Lodge in Chennai to kill Mohan. Gangster Dindigula Pandiyan arranged Mathivanan and Uppali and offered them Rs 10 lakh as remuneration.
On April 5 at about 8.50 pm, the two accused reached Vennala and one of them trespassed into the house and fired at Mohan. Later, Santhosh Kumar, the first accused, handed over the promised money to the other two accused at Coimbatore.