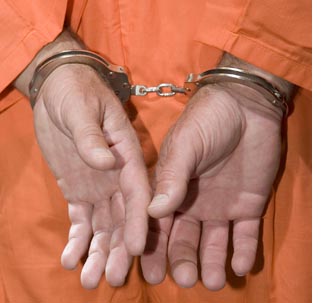 Sleuths of the 'Q' branch arrested four persons, one of them a Sri Lankan national, in Vedaranyam for attempting to smuggle 1.5 kg of narcotics to the island.
On suspicion based on a tip-off, sleuths conducted an intensive check at Vedaranyam, took the four into custody and conducted an enquiry. The four made contradictory statements and the police took them to Thanjavur office to grill them.
It came to light that the four - Suriya Gandhi, Muruganandam, Senthilkumar, all hailing from Thoppukarai in Vedaranyam, and Madhan, a Sri Lankan national - planned to smuggle narcotics to Lanka. The seized drugs were worth Rs. 3 crore in the grey market.
All the four accused were produced before the Judicial Magistrate's Court in Vedaranyam on Wednesday and remanded to judicial custody.
Of late, smuggling of drugs and gold biscuits to and from the neighbouring island nation has become common in this coastal area just 28 km from Jaffna.
On November 14, the police seized 785 grams of narcotics, worth Rs. 1 crore, from a house and arrested Albert Cruz, a Sri Lankan living at Therku Sethakudi, near Kodiakadu.
Cruz, originally hailing from Pesali, Region VIII, Mannar district, Sri Lanka, came to Kodiakadu as a refugee in 1989 and settled down.
He married Amudha, daughter of a local bootlegger. They have three children. In another incident, two persons were arrested when they attempted to smuggle about 20 kg of gold biscuits from Sri Lanka.
A 45-year-old woman, also from Sri Lanka, was taken into custody by the Tiruchy customs officials while trying to smuggle 1.2 kg of gold bars.
(Source: Deccan Chronicle)