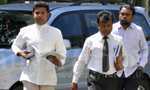 The Janatha Vimukthi Peramuna (JVP) today complained to Defence Secretary B.M.U.D. Basnayake against former President Mahinda Rajapaksa's son Yoshitha who is a Lieutenant in the Sri Lanka Navy.
JVP Western provincial councillor Nalinda Jayatissa said Yoshitha Rajapaksa did not have the minimum qualifications to be enlisted in the executive branch of the Navy.
"Navy Commanders are selected from the executive branch. One needs to pursue science subjects to join this branch. However, Mr. Rajapaksa was recruited in violation of these regulations," Dr. Jayatissa said.
He said a scholarship which was reserved for the best cadet officer in any particular batch after he or she completed one year's training was offered to Mr. Rajapaksa after a three-month training period.
"The selection of Mr. Rajapaksa as the best cadet is doubtful. However, he was offered the scholarship and was sent to Britain's Britannia Royal Naval School (BRNC) in Dartmouth. He stay at the BRNC had to be extended to two and half years after he failed several subjects," Dr. Jayatissa said.
He said Mr. Rajapaksa had used and misused his rank in his involvement in his brother Namal Rajapaksa's Nil Balakaya.
"Officers of the security forces should not engage in politics. He is also to be the owner of a private television network. These are all violations of the law," he said adding that the JVP had urged the Defence Secretary to take action against Yoshitha Rajapaksa if he did not returned for duty.
"The Secretary said he would call for an immediate report in this regard from the Navy Commander," he said.
(Lahiru Pothmulla and Sanath Desmond)
Video by Sanath Desmond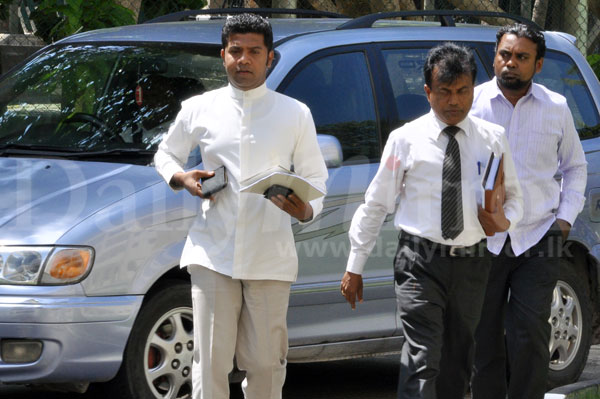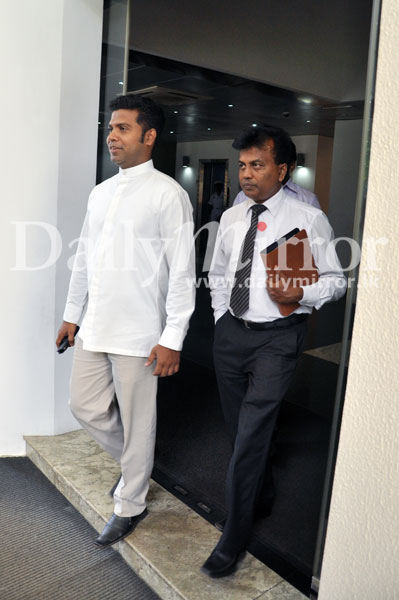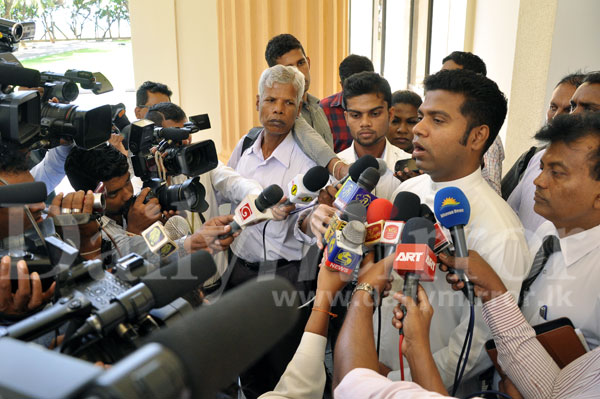 Pix by Nisal Baduge