---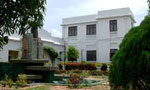 The Sri Jayawardenapura Kotte Municipal Council has been plunged into a complex situation since this evening triggered by the cross over of four ruling UPFA members to the opposition, Municipal sources said.
Sri Jayawardenapura Kotte Mayor Janaka Ranawaka said the government and opposition now shared equal number of seats and therefore issues would emerge when conducting council sessions.
The total number of seats in the Municipal council is 20. Fourteen seats were previously occupied by the government party while the opposition had only six seats.
After the recent crossover of four UPFA members to the opposition, the number of representatives of both the government and the opposition had become even.
Discussions are being held with Kotte UPFA Chief Organiser Rohitha Bogollagama and a media briefing will be held tomorrow, the Mayor said. (Indika Sri Aravinda)