---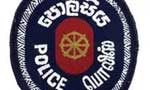 A special team comprising high ranking police officers has found that five police officers including the Kotadeniyawa OIC and the Crimes OIC were responsible for the alleged illegal detention of a teenage student and a father of one over the killing of five-year old Seya sadevmi.
The special police investigating team which included Gampaha SSP Padmasiri Munasinghe and ASP K.A.J. Kodituwakku under the instructions of Western Province Senior DIG Pujith Jayasundara and Gampaha DIG L.G.Kularatne, also found fault with the five officers over the non-returning of the student's computer accessories that were taken in to police custody.
The student and father of one Kelum Attanayake who were in remand for 12 days were released as their DNA reports did not match.
This inquiry was initiated following a complain made by the student who claimed he was assaulted and detained for four days. He also complained about the non-receipt of the equipment that were taken in to custody.ASP K.A.J. Kodituwakku who conducted the investigation said the Kotadeniyawa Police OIC and four officers responsible for this incident would be served with charge sheets.
(Tharindu Jayawardene)