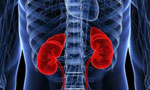 The Health Ministry today instructed all Government and private hospitals in the country to suspend all kidney transplant surgeries for foreigners following reports of kidney selling racket.
The new regulation comes following a directive of Health Minister Rajitha Senaratne.
Indian media yesterday reported that Indian Police had filed cases against six Sri Lankan doctors working with four different hospitals in Colombo on charges of conducting paid kidney transplantations in violation of ethics.
Issuing a statement, the Ministry of Health said it had instructed hospitals to temporarily suspend kidney transplants only for foreigners.
However, Health Director General Dr. Palitha Mahipala said this would in no way interference with Sri Lankans going through kidney transplants in the government or private hospitals.
A special investigation would be launched regarding the alleged kidney racket, he said.