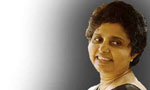 Defense Counsel Nalin Ladduwahetty PC appearing for former Chief Justice Shirani Bandaranaike in the bribery case against her objection to the termination of the case without a hearing stressing the need to punish the culprits who created these accounts.
He asked Court to implement the earlier Court order given to the national Development Bank (NDB) to permit the defence to access the computer logins of Dr. Bandaranaike's bank accounts.
Counsel objected to the view expressed by prosecution Counsel Dilan Ratnayake that since the Central Bank was unable to interfere with the NDB computers to provide access to the logins and as such terminate the proceedings.
Counsel Ladduwahetty in his objections held that from the inception of the case there were no prima facia charges against Dr. Bandaranayike.
He said some employees of the NDB Bank and Central Bank created accounts and had released those to the media and distributed a bulletin containing those details in Hulftsdorp so as to help file the impeachment case against her.
The counsel said his client wanted court to deal with the culprits and to implement the earlier order of the Magistrate instead of terminating the proceedings.
He said he contacted the new Director General of the Bribery Commission over the matter and noted that she had asked him to give the details in writing.
Magistrate Pilapitiya said he would lift the travel band imposed on Dr. Bandaranaike whether or not the defense requested for it and fixed the inquiry for April 28
The Commission to Investigate Allegations of Bribery or Corruption charged Dr. Bandaranaike of having failed to declare the assets in three accounts said to be held at the NDB during her tenure as Chief Justice.
(T. Farook Thajudeen)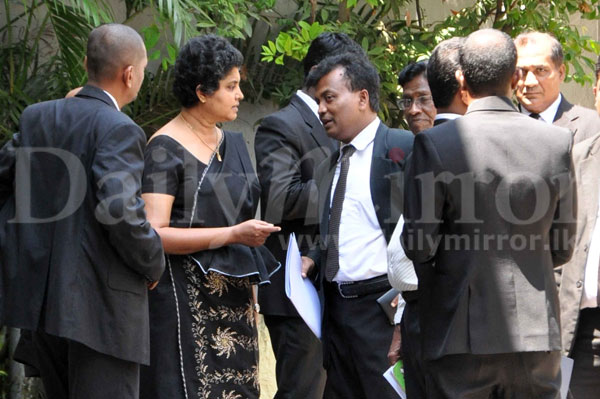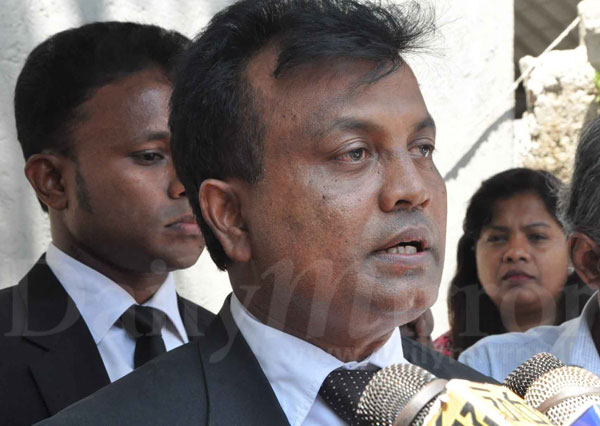 Pix by Kithsiri de Mel