---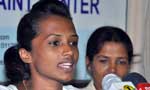 Thilini Amalka alias Wariyapola Girl today said that she underwent mental trauma during the time she went to give a statement to the police over the incident.
She was under the spotlight when a video went viral on social media where she slapped a man named Selva in the Wariyapola Bus stand. Thilini further said she was mentally harassed due to the reaction of the police.
"It was not me who slapped him first. It was the time keeper and then my friend. I slapped him after they did. He made indecent sexual gestures and also said some indecent words. He even followed us to the bus we got in. However, it was he who complained first. I was told by the police to come there on August 28, last year to give a statement in this regard. But when I was on my way to the Police Station there were media reports that I was taken into custody. Also by the time I reached there were many people from various media organizations. The police acted in a highly biased manner. The trauma I went through at the police station that day was similar to what I went through at the bus stand the other day," she told a press conference held yesterday.
Attorney Priyantha Gamage from "Rights Now" said the accused was sentenced under Section 345 of the Penal Code.
He was ordered to pay Rs.25,000 each for Thilini Amalka and her friend and was given a prison sentence of six months.
(Chathushika Wijeyesinghe)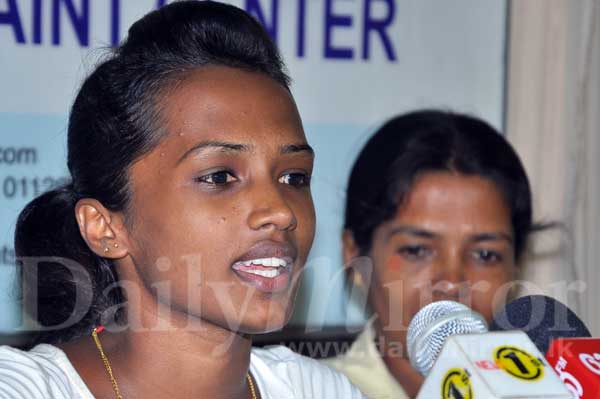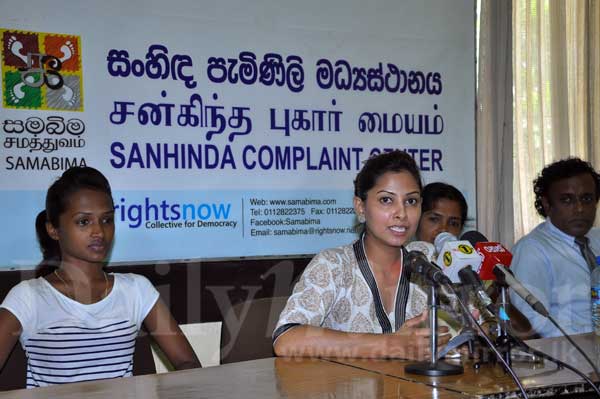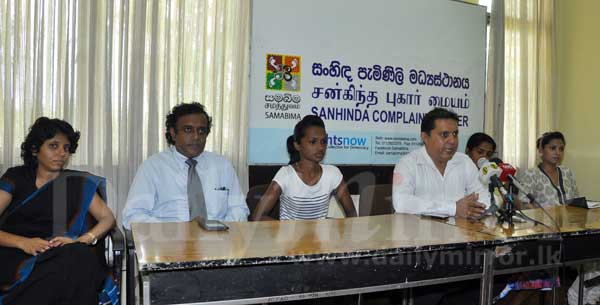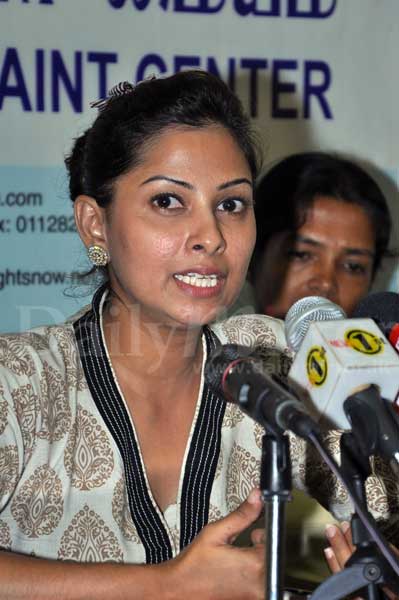 Pix by Nisal Baduge