---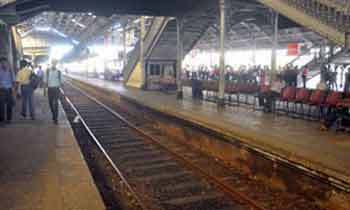 The Railway Trade Unions Alliance (RTUA) said today it would launch a 48-hour strike from June 6 midnight, urging the relevant authorities to resolve six of its issues.
RTUA Co-convener S.P. Vithanage said the 'Railway Administrative Board' proposal made by the Cabinet subcommittee headed by Minister Sarath Amunugama should be withdrawn forthwith, and that the structure of the Railways Department not be changed when the service improves.
"Employee recruitment procedures to all grades should be approved within a fixed timeframe and all vacancies filled and substitute, manpower and sanitary employees absorbed into the permanent cadre. The trade unions representing all employees attached to the Railways Department will participate in the strike. The duration of the strike will depend on how relevant officials respond," he said.