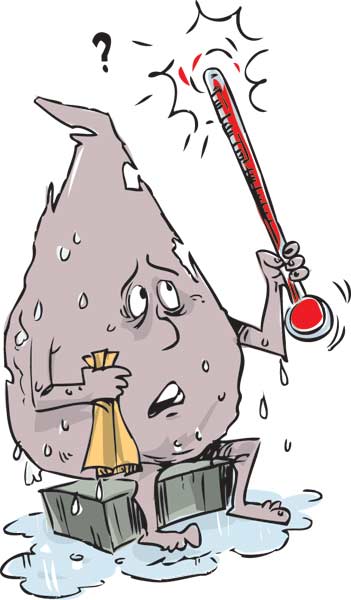 Dry and chill weather would prevail in most part of the country during the first two months of the year, the Meteorology Department said yesterday
The rainy weather experienced hitherto would decrease by February, Duty Meteorologist Anusha Warnasuriya said.
He said dry and cold wind blowing from the Indian land-mass will establish a comparatively cool but dry weather over many parts making the atmosphere pleasant and comfortable except for some rather cold morning hours.
It said cloud-free skies provide days full of sunshine and pleasant and cool nights.
"The cold weather would prevail during the morning and night seasons, while the temperature would be high during day time," Ms. Warnasuriya said.
However, she said several showers could be expected in Southern coastal areas and Eastern parts of the country.
Meanwhile, she said ground frost is most likely at some places in the Nuwara-Eliya district during the early hours of the day.
The maximum temperature 33.7 c was reported from Nuwara-Eliya yesterday.
Light showers reported from few places in the Rathnapura and Galle Districts.
Highest rainfall 14.3 mm was reported from Athu Ela in the Galle District.
The Department said that atmospheric pressure values over Sri Lanka were above average during the past days.
(Darshana Sanjeewa)