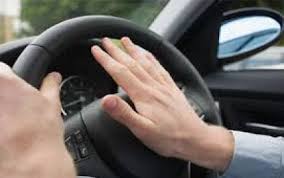 An awareness campaign will be held to educate the public and to remove vehicle horns which exceed the sound levels specified in traffic regulations, the Central Environment Authority said today.
The awareness programme will be held in the vicinity of the Colombo Fort Bus Terminal and the Gunasinghepura Bus Terminal on November 20 from 9.00 a.m to 2.00 p.m.
Handbills will also be distributed at the Castle Street roundabout in Rajagiriya and in the vicinity of the Kelanitissa Power Station roundabout to educate the people.
The awareness programme will be conducted by the Central Environmental Authority with the help of the Motor Traffic Department, the Police Department and the Industrial Technology Institute (ITI).
According to Gazette notification number 1737/37 issued on December 29, 2011, the sound emanating from vehicle horns should not exceed 105 decibels at a distance of two metres and not exceed 93 decibels at a distance of seven metres. Horns will be tested at distances of two metres and seven metres.
The Gazette notificatin states that these regulations will not apply to Ambulances, Trains, vehicles used by the Fire-Brigade, the Police and the Armed Forces. These regulations will also not apply to horns fitted to vehicles used during an emergency or a disaster.
The Police Department said if vehicles produced high sounds disturbing the public, then it was a clear violation of the law. The law is mentioned in section 160 clause No. 21 in the Act of 1981 and in clause No.8 in the Act of 2009.
The CEA said despite the specified noise levels, drivers continue to exceed the frequency levels causing mental distress, high blood pressure and auditory disorders resulting in more road accidents.
(Chaturanga Pradeep)