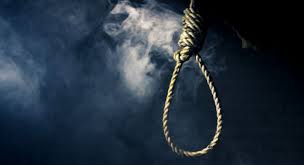 Twenty four applications had been received for two vacancies for the post of hangman in the Department of Prisons, Prisons Commissioner Rohana Pushpakumara said.
He said the applications would be short-listed selected persons would be called for interview.
He said the interview would be held on next week (13).
"The main criteria for the positions are psychological and physical fitness, while other requirements are secondary," the Commissioner said.
"The applicant should have passed Grade Eight examination as the basic qualification. The height should be five feet and four inches and should pass the medical test conducted by a government medical specialist," he said.
The Prisons Department has been refurbishing the gallows at the Welikada Prison to be prepared in case the death penalty was reactivated last month.
The death penalty was last carried out on June 23, 1976, as such it needs to be repaired and functional, he said.
(Chaturanga Pradeep)