---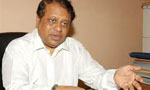 The Liberation Tigers of Tamil Eelam (LTTE) organisation could consolidate but the government could not be "very sure" about it, the General Secretary of UPFA Susil Premajayantha said at a media meeting held at the SLFP Headquarters in Colombo today.
"Since the ban imposed on LTTE had been lifted by the EU, they may consolidate their position in the international arena, however, we cannot be very certain about it," he said.
"Mahinda Rajapaksa was elected President in 2005. The EU banned the LTTE in 2006. Following the proscription, the Tamil Diaspora instituted legal action in the European Court of Justice to lift the ban.
"Although the ban on the LTTE had been lifted in 28 countries now that come under the EU umbrella, the proscription is in force in many other countries.
"Consequent to the proscription lifted on the LTTE, they may re-group and consolidate their position and collect funds towards their activities as in the past. Hence, there is an imminent danger of collecting funds towards their cause," he said.
When questioned about the government's move in this context, he said that they would take appropriate action at diplomatic level.
"The proscription placed on the LTTE can be lifted according to the existing legal system in the respective countries. The politicians in Tamil Nadu had demanded the Central government to lift the ban on LTTE, however, those countries can use their discretion whether to lift the ban or not. Nevertheless, we defeated the LTTE in 2009," he said. (Joseph Anton George)