---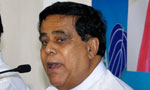 Minister Nimal Siripala de Silva today claimed that several common opposition members including presidential candidate Maithripala Sirisena had secretly met representatives of the Transnational Government of Tamil Eelam (TGTE) in Singapore.

He said the Government would reveal details of their activities during their visit to Singapore.

The minister said Maithripala Sirisena, Ranil Wickremesinghe, Sarath Fonseka, Chandrika Kumaratunga, Mangala Samaraweera, Hirunika Premachandra and Palani Digambaram had visited Singapore from time to time since November 2.

"During the same period nine TGTE ministers had also visited Singapore. It's not a coincidence and people can put two and two together. We will soon reveal what was discussed between the two sides with more details in the future," he told a news conference held at Sri Lanka Freedom Party Headquarters in Colombo.

The minister claimed that the common opposition was plotting with the TGTE to get their support for the opposition election campaign and to divide the country in return.

"The opposition has betrayed and deceived the people" he said and added that Mr. Sirisena will not abolish the executive presidency as promised. "This is only a slogan he is using to deceive the people," he said. (Lahiru Pothmulla and Darshana Sanjeewa)
WATCH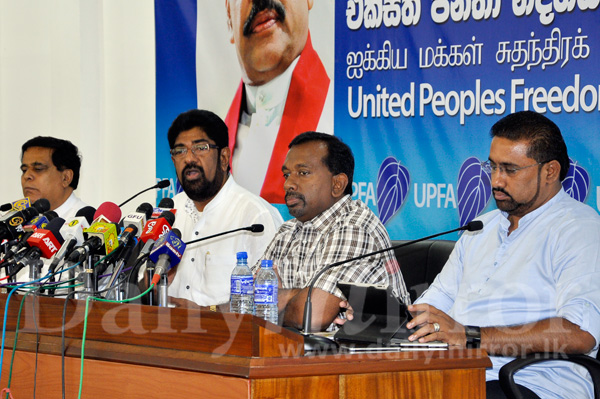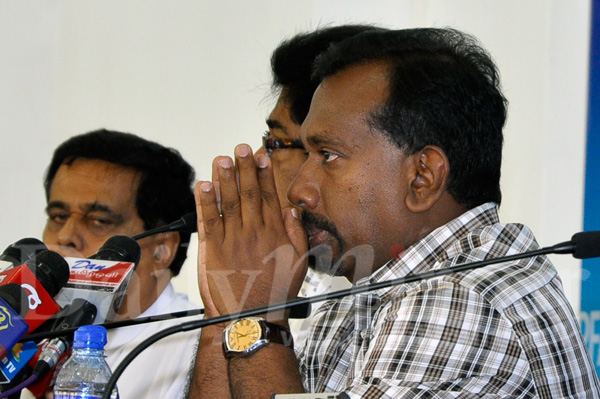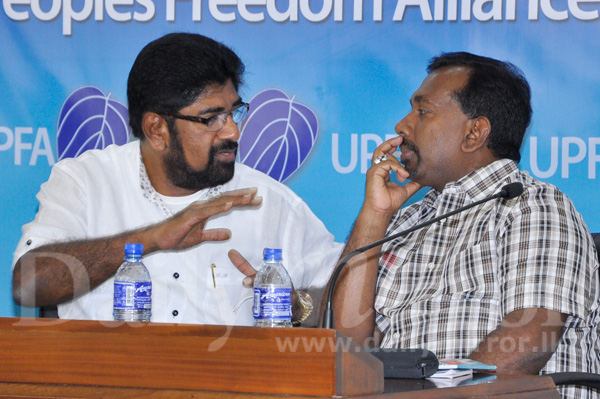 Pix by Nisal Baduge