---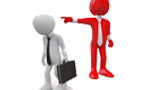 Four United People's Freedom Alliance (UPFA) Uva Provincial Council members were sacked today from the party for their involvement in the power transfer in the Uva Provincial Council from the UPFA to United National Party (UNP).
UPFA General Secretary Susil Premajayantha had informed the secretary of the provincial council to make preparations toremove the four members from their council seats.
The four members are Anura Vidanagamage, Vadivel Suresh, Kithsiri Senarath Attanayake and Harindra Darmadasa.
The four council members had pledged their support to Council's former Opposition Leader Harin Fernando through affidavits, to appoint him as chief minister and give the council's administration to the UNP.
(Piyal Kithsiri)