---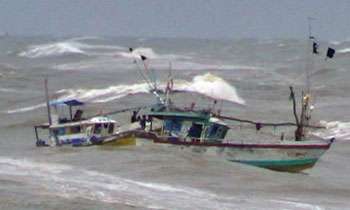 At least eleven fishermen went missing after their fishing boat met with an accident off the Hikkaduwa seas yesterday morning, Police said.
They said the group had left for fishing from the Ambalangoda fishing harbour at about 10.30 a.m. yesterday and had informed their relatives at 5.45 p.m. that their boat got caught in a current and met with an accident.
The relatives had reported to the police that they had lost contact with the group after 9.00 p.m.
Police said they informed the navy and Disaster Management Centre (DMC) and search operations had been launched to rescue the missing fishermen.