---
Sri Lanka Cricket Secretary Nishantha Ranatunga said that factionalism is the biggest factor that is destroying cricket in Sri Lanka. The former Sri Lanka cricketer turned administrator called all parties including the countries umpires who are divided into various associations to join hands to lift the standard of cricket in Sri Lanka.

"The biggest problem we have today in the game of cricket is factions. We have factions among umpires, factions among cricketers and factions among officials. When these factions fight each other, it is the game of cricket that suffers. So we have to unite and work if we are to develop this game" Ranatunga said at the awarding of certificates to the new cricket umpires who successfully passed the examinations conducted by the Sri Lankan Cricket Umpires Association.

"I take this opportunity to urge all umpire associations to join together and work towards a common goal. Three or four associations have joined together recently and formed one association. Please try and join them and take the level of umpiring to a higher level" urged Ranatunga.

"All the players call umpires "sir". Even off the field, we used to call all the umpires "sir". Even today, irrespective of positions we hold, we call those umpires "sir" whenever we meet them. That is because of the respect we have, as the umpires job is held sacred by the players. Make sure that you do not lose that respect from the players" cautioned Ranatunga and adviced "You can gather respect by doing your job in a professional and honest manner".

Ranatunga also reminded the new umpires that they have the great responsibility nurturing the future of country's cricket the proper way. "The next generation of young players who will make-up the future of Sri Lanka's cricket will be playing in front of you. Don't get into any sides, don't get into politics, don't try to help wealthy people, don't try to help friends or their children" was Ranatunga's advice to the umpires.

"If you want to be a successful umpire, do your job properly. People who do a genuine job might not get the financial or other benefits. But you can be happy and you can be proud of what you have done. It will take you a long way and above all you can go home and sleep properly" said Ranatunga. (By Channaka de Silva)
---
---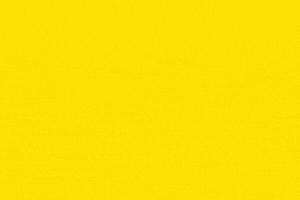 Add comment

Comments will be edited (grammar, spelling and slang) and authorized at the discretion of Daily Mirror online. The website also has the right not to publish selected comments.

---