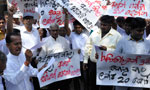 Jathika Hela Urumaya (JHU) National organiser Nishantha Sri Warnasinghe today said that Pivithuru Hela Urumaya (PHU) General Secretary Udaya Gammanpila should pay back the Rs.100 which he collected from the people.
While protesting in front of Udaya Gammanpila's office at Tickell Road in Borella and in front of his residence in Athurugiriya, he said that now the JHU had seen how he betrayed the people and the party by going against the its policies.
Mr. Gammanpila had requested the public to give him Rs. 100 each for his election campaign as he was unable to afford to campaign at the past Provincial Council election.
"He stood for good governance and said anyone who had faith in him could offer Rs. 100 for his campaign as he did not have any means to run for office at that time and had accordingly collected Rs.4.7 million from the people," Mr. Warnasinghe said.
"The JHU electoral organizers are now faced with a problem in handing over the money back to the people. Several people have been asking Mr. Gammanpila to return their money and questioned as to why he had left the party. Meanwhile, Gammanpila has lodged several complaints with the police saying that he and his family were getting death threats from unknown people. All the allegations being made by him are baseless," he further added.
"We have bank slips and receipts to confirm that the people deposited money in his favour. If you are genuine, please come to the electorates from the place where you are hiding, and hand over the people's money. If you are unable to come, we can name the electorate, time and date for Mr. Gammanpila to explain his position and return the money he had collected from the people," Mr. Warnasinghe said.
(Chaturanga Pradeep)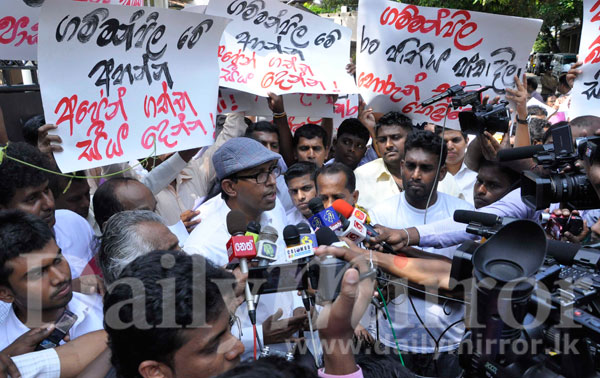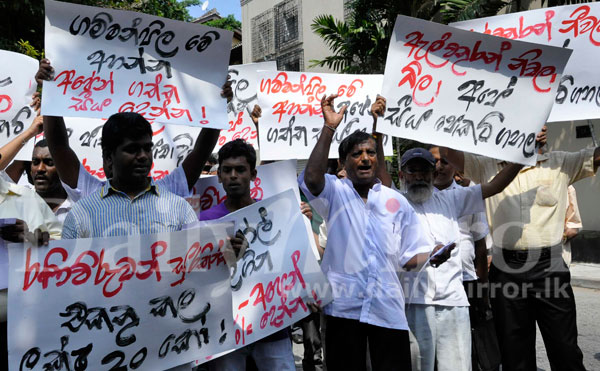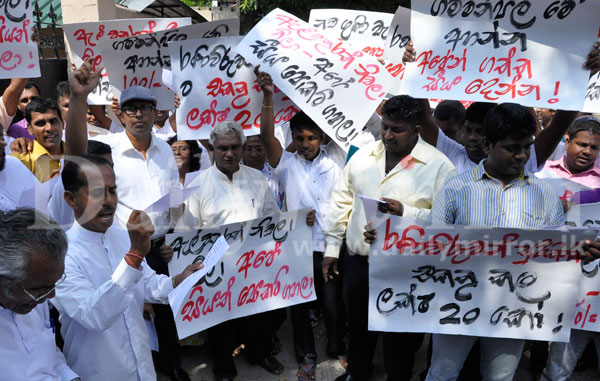 Pix by Kithsiri de Mel