---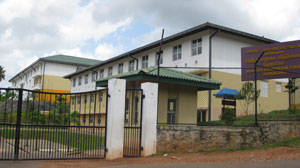 Newly-appointed Education Minister Akila Viraj Kariyawasam has directed that with immediate effect, the Homagama Mahinda Rajapaksa Vidyalaya should operate its school sessions from 7.30 a.m to 1.30 p.m similar to all other national schools.
Earlier, this school functioned between 7.30 a.m and 3.30 p.m.
The minister said there was no need to extend the school timesin the absence of any climatic changes. He said the long school hours had reduced the time a student had for leisure activities.