---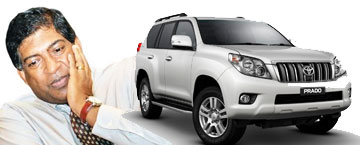 Most of the United National Party (UNP) MPs have objected to the withdrawal of the duty- free vehicle permits which had been earlier issued to MPs and professionals and instead sought a cash grant for all categories, it is learnt.
The UNP conducted a workshop during the weekend for its MPs at a resort in Bentota to discuss budgetary proposals and other political matters.
Finance Minister Ravi Karunanayake briefed the MPs on the budgetary proposals and pointed out that the government would lose a huge amount of revenue if such permits were issued. He said even vehicle dealers were taking undue advantage of the duty-free permits issued to the professionals and as such a cash grant would be more advisable.
The MPs also requested for the fertilizer subsidy to be continued instead of the issuance of cash vouchers to paddy cultivators.
Meanwhile, moves are afoot to amend the 2016 Budget to accommodate fresh proposals from the members of the two main parties.
(Kelum Bandara)