---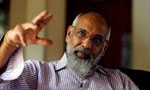 Narcotic drugs had been introduced in the province in a systematic manner with the intention of preventing a youth-resurgence, Northern Province Chief Minister C.V. Wigneswaran charged today.
Addressing a prize giving ceremony of a cricket tournament held in Jaffna, the Chief Minister said some of the State officials and ministers had the opinion previously that Tamil youths should not be get together as idea of rebelling could arise in them.
"Those ministers believed that no ideas on liberation should arise in the hearts of youths and that they should behave like zombies," he said.
He said that northern youth had put pressure on previous governments by taking up arms and the previous governments had to incur a large expenditure with foreign aid to put an end to the armed conflict.
(Pradeep Kumara-Jaffna)