---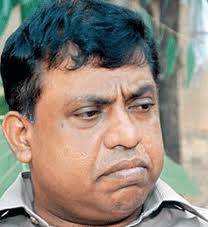 The Tamil National Alliance (TNA) leadership had ignored a request by some party members and parliamentarians to form an NGO to raise funds from the Tamil Diaspora to help war affected people in the North and East, former MP M.K. Sivajilingam said.
Now the Tamil Eelam Liberation Organization (TELO) political leader, he said this request was made soon after the war ended in 2009 but the TNA leadership had not responded positively.
Mr. Sivajilingam also charged that the Tamil Diaspora had not made sufficient investments in the two provinces so that the war-affected people would have better livelihood opportunities.
He said the Tamil people living abroad had sufficient funds for investment here but unfortunately they had not done so.
Wanni district MPs Vino Noharathalingam and Selvam Adaikkalanathan, Jaffna district MP Suresh Premachandran and former MP N. Srikantha had been among those who stressed the need for such a Non Governmental Organisation.
"Now, three years have lapsed after the war ended. The Diaspora should make investments here by putting up garment factories or livestock farms. Then, people can get jobs. There are instances of people trying to re-cultivate their lands. But that is not enough to resuscitate the war devastated North," he said.
When asked about development work carried out by the government, he said the government was focusing only on developing the road network.
"It is good to develop the road system. But, something more should be done to improve the people's living conditions," he said.
When asked about it, TNA leader R. Sampanthan said though some people talked about it, there was no formal request for such an NGO. However, he said that the TNA is giving mind to it.
He said he had requested the Diaspora to help the affected people in the post war period .(Kelum Bandara)