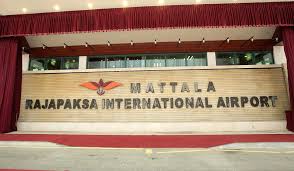 Aviation Minister said that the Mattala Rajapaksa International Airport (MRIA) would be shut down in the nights.
At a media briefing held in Colombo Aviation Minister Arjuna Ranatunga said they would have to take such a step as Mattala did not generate any income.
"We are having discussions to close Mattala Airport during the night. The government has to spend about Rs. 250 million for maintenance. This maintenance has to be done at the cost of our tax payers," he said.
However the Minister said they had no intentions to shut down the Airport completely.
"The airport will not be shut down completely. We are keeping it to be used if needed," he said.
"We are having discussions with investors either to use it as a workshop hangar or to do aircraft maintenance," he said.
(Chathushika Wijeyesinghe and Indika Sri Aravinda)
WATCH