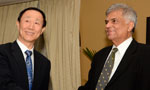 China considers it important to preserve and further develop the traditional economic cooperation which it has had with the Sri Lankan government, a top Chinese official said today.
Chinese People's Political Consultative Conference (CPCC) Vice President Wang Jiarui, who met Prime Minister Ranil Wickremesinghe together with a delegation at Temple Trees last evening, told the media that China considers it important that the traditional economic ties which it had with Sri Lanka is maintained and further developed. He said this was the message he had conveyed to the new Sri Lankan government on behalf of his own state.
Mr. Jiarui, who is also a leading member of the Chinese Communist Party, said that his party and the Chinese government as a whole was looking towards developing ties with the United National Party (UNP) and also with the Sri Lanka Freedom Party (SLFP) further.
Prime Minister Wickremesinghe said the new government could resolve whatever issues it has with China through dialogue. "Our government is also keen to maintain the traditional it has ties with China and is willing to have a dialogue to resolve whatever issues that exist between the two countries at present," he said.
He recalled that it was a UNP government which signed Sri Lanka's first trade agreement with China which was carried forward by different governments that followed. Mr. Wickremesinghe also said that several former Prime Ministers such as the late S. W. R. D Bandaranaike and his wife Sirimavo and also late President J. R. Jayewardene maintained close ties with China during their time in office.
The meeting between the Prime Minister and the Chinese delegation comes in the background of speculation whether the Chinese funded Colombo Port city Development Project would be allowed to go ahead with the new regime of the view that the project should go ahead within a legal frame work.
(Yohan Perera and Lahiru Pothmulla)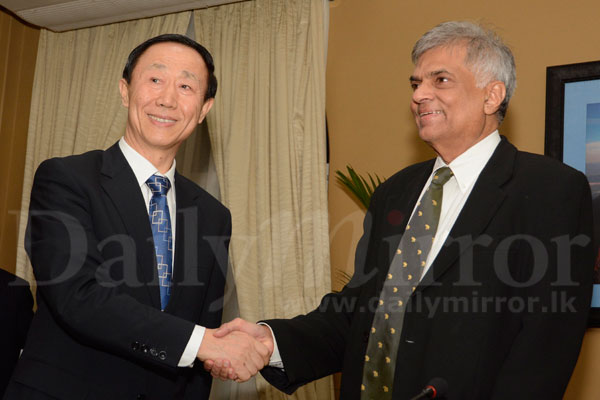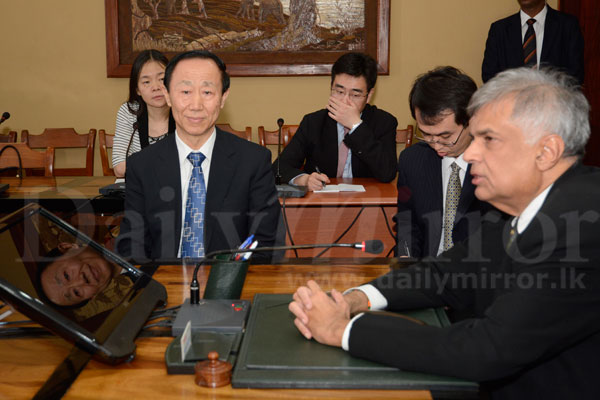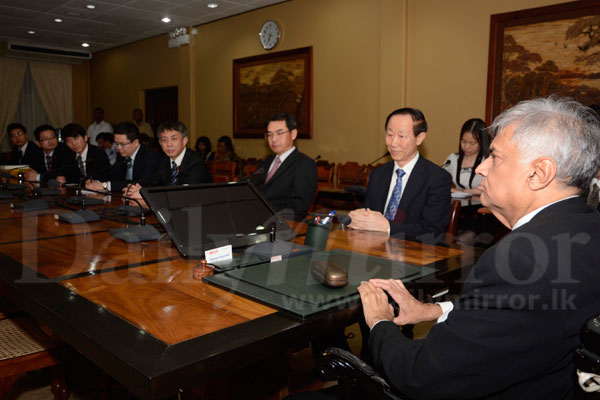 Pix by Pradeep Pathirana