---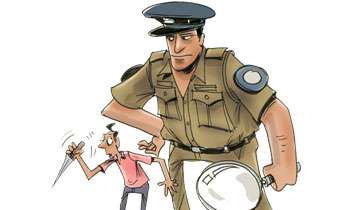 The list of Island Re-convicted Criminals includes 608 children including some students, the Police Crimes Information division reveals.
There are 13 female children among them confirmed a senior officer of the division. The notorious criminals of the Island are identified as IRC ( Island Re-convicted Criminal) when they have been severely punished on more than one occasion as indicated in the Crime Prevention Ordinance. This list includes, murder, burglary, assaults and rape.
Police informs that every year more than 100 children including students get added to these lists, and these children have been found guilty of murder, burglary and drug offences. These children are between the ages of 11 and 20. Most of these children have been convicted of thefts of bicycles, Laptops, Computers, Mobile Phones and domestic pets. The IRC list at present contains 43,000 individuals which includes 1,200 women.
A special programme to prevent children getting involved in crime have been launched under the direction of the IGP Pujith Jayasundera. (Sujith Hewa Julige)