---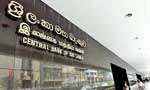 On top of the transfers of some senior officers that caught media headlines early this week, the Central Bank (CB) yesterday effected further transfers, Mirror Business learns.
Central Bank sources said over 100 officials from below senior management levels to minor officials were transferred from their positions. The transfers were effected without any prior notice, as the officers were notified of their new responsibilities only yesterday morning.
Mirror Business learns that transfers have also taken place at the Centre for Banking Studies at Rajagiriya.With no statement being issued, it was unclear whether these were routine transfers. The Central Bank Governor Arjuna Mahendran was unavailable for comment. At a press briefing held at the Central Bank this Monday, Governor Mahendran maintained that transfers that had been carried out earlier were routine.
He said that this year's rotational transfer procedure was delayed due to the elections. He noted that those officials who had completed five years in one department were eligible for transfers.