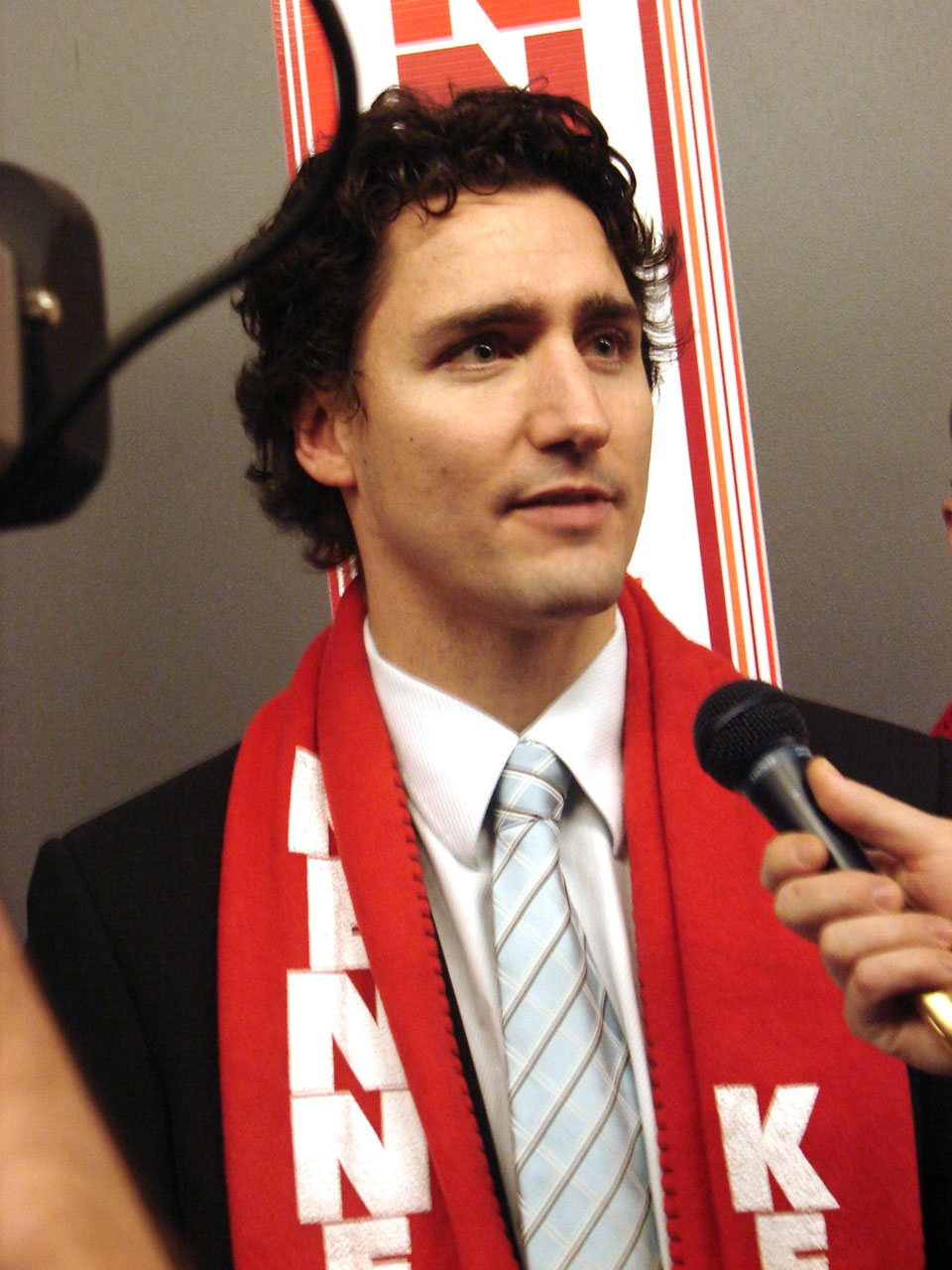 Canada's Liberal Party was headed for victory over the incumbent Conservatives of Stephen Harper, major news outlets said, based on early counts in the east of the country.
The Liberals, led by Justin Trudeau, the eldest son of former Liberal prime minister Pierre Trudeau, had 126 confirmed seats and were leading in another 60, giving them a likely total of 186, comfortably above the 170 needed for a majority, CBC reports online.
The Conservatives were second on 70 confirmed, and leading in 36 for a total of 106 seats. CTV News projected the party would form the official opposition.
A jubilant crowd at the Liberal Party election headquarters at Montreal's Montreal'l Fairmount Queen Elizabeth Hotel, famous for John Lennon's and Yoko Ono's Bed-in for Peace in 1969, cheered as CTV News, CBC and Global called in the Liberal victory.
When the election was called on August 2nd, many pundits had predicted an Orange Tsunami, a crushing wave of New Democratic Party (NDP) members of parliament with their trademark orange banners sweeping aside Canada's traditional parties - the Conservatives and the Liberals - for a brighter, more equal future.
But as polling stations in eastern Canada started reporting their numbers early in the night it was a tidal wave of Liberal red that swept through Atlantic Canada, with Trudeau's troops capturing all 34 seats in the region.
About 25 million voters were eligible to cast their ballots across the six time zones from Halifax to Vancouver.
NDP leader Tom Mulcair, last seen in third place in the polls, could end up being the big loser with his leftist party losing seats nationally and in the French-speaking province of Quebec, where the NDP drew most of its support during the previous election in 2011, unseating the Liberals to become the official opposition in the House of Commons.
Trudeau, has promised to run three consecutive deficits of a "modest" 10 billion Canadian dollars (7.8 billion US dollars) a year to kick-start the sputtering economy.
Harper campaigned on a traditional Conservative platform of balancing the budget, tax cuts for the middle class and security both at home and internationally.
It has been a difficult slog for the 56-year-old Conservative leader, whose 10-year stint as prime minister coincided with the worst global economic crisis since the Great Depression and led to the disappearance of hundreds of thousands of
manufacturing
jobs.
Even more troubling for Harper, whose political support is based in oil- and gas-rich Western Canada, has been the steep decline in oil prices and other commodities that were fuelling Canada's growth until recently.
Harper has had to fend off attacks from his political rivals who have labelled him the prime minister "with the worst job creation record since the Great Depression" and savaged him on Canada's slow response to the Syrian refugee crisis.
Mulcair, a feisty 60-year-old former Quebec environment minister of mixed Irish and French-Canadian ancestry, fought his campaign on a message of "true change," promising a national childcare system, investment in public transport, education and Aboriginal communities, commit to drastically lower greenhouse gas emissions, and end Ottawa's military campaign against the Islamic State militant group.
Canada is taking part in the US-led bombing campaign of Islamic State targets in Iraq and Syria, and Canadian special forces are training Iraqi and Kurdish fighters.