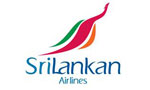 The four-member committee appointed to look into the alleged misdemeanors and mismanagement by the former management of the national carrier SriLankan has been directed to submit its report by March 30 for quick remedial action, Daily Mirror learns.
The Committee appointed by Ports and Aviation Minister Arjuna Ranatunga will be headed by good governance and human rights activist and senior lawyer J.C. Weliamuna and comprise U.H. Palihakkara, B.A.W. Abeywardana and M.K. Bandara has its other members.
The Committee has been mandated to investigate whether the national carrier's previous senior management had abused their powers during their term of office, whether any irregularities had taken place in the leasing or procurement of aircraft, whether due processes were followed in the procurement of aircraft and the purchasing of goods and equipment and whether any outside pressure or intimidation has been exerted resulting in undermining the smooth functioning of the airline.
An interim report has to be submitted before March 15 and the final report on or before March 30.
The SriLankan airlines had plans to replace its entire fleet by 2020 at a cost of US$1.5 billion (or some Rs.930 billion) with new aircraft from Air Bus Industries in France.
The transaction will be carried out through an international leasing company acting as guarantor to both parties.
A source, on the condition of anonymity, told Daily Mirror that 13 aircraft comprising A320, A330 and A340 air buses are to be delivered by the Air Bus Industries at a list price of US$1.5 billion by 2020 in line with the agreement signed between the aircraft manufacturer and SriLankan airlines on a staggered basis.
"Seven brand new A350 wide-bodied aircraft are scheduled to be delivered in mid-2016 with the final air bus to be delivered by 2020," he added.
The objective of modernizing the fleet of aircraft was to lessen the heavy losses incurred by SriLankan airlines resulting from the mounting maintenance costs of the aging fleet.
The source said Sri Lanka expected to host some 2.5 million tourists by 2020 and the target would not be met if the fleet of aircraft remained obsolete and ground handling inefficient and as such in addition to purchasing new aircraft, the Civil Aviation Ministry hoped to build another terminal adjoining the one at the Bandaranaike International Airport.
He said the new terminal to be constructed at an estimated cost of 28 billion yen (or Rs.35 billion) will be funded by JAICA and will have the capacity to handle nine million travellers annually once completed by the end of 2016 in addition to the six million passengers handled by the current terminus.
(Sandun A Jayasekera)