---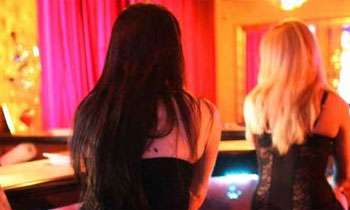 At least 51 people including 42 women were arrested following an eight-hour raid on brothels carried out in several areas in the Gampaha district on Saturday.
Police said the suspects were arrested on charges of operating brothels in the guise of spas in Kelaniya, Gampaha and Negombo police areas.
The raid was conducted between 12.00 p.m to 8.00 p.m on Saturday by the officials of the Divisional Intelligence Unit and crimes prevention officers on a court order.
Police said at least 17 spas at Nittambuwa, Yakkala, Veyangoda, Ja-Ela, Biyagama, Kiribathgoda, Mahabage, Seeduwa, Kiribathgoda and Kochchikade were raided.
The suspects aged between 19 and 45 are reported to be from various parts of the country and would be produced in the Gampaha, Mahara, Negombo, Attanagalle and Wattala Magistrates Courts.(Darshana Sanjeewa)