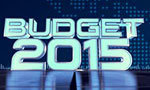 The government will enact an 'Urgent Bill' in the form of an amendment to the 2015 Appropriation Act, to give legal effect to its budgetary proposals, Daily Mirror learns.
The new government, headed by President Maithripala Sirisena and Prime Minister Ranil Wickremesinghe, decided to present a new budget to implement its proposals as outlined in its manifesto. However, in the wake of the Parliament having approved the 2015 Budget presented by former President Mahinda Rajapaksa, the new Government has now sought to amend the Appropriation Act and alter the budgetary provisions in conformity with its policies and programmes.
Political party leaders held a special meeting in the parliamentary complex yesterday to discuss these matters.
The Cabinet of Ministers rushed through the Urgent Bill to be presented in Parliament. It will be referred to the Supreme Court for its determination today with the party leaders having agreed to debate it on February 5, 6 and 7 in Parliament.
Meanwhile, Prime Minister Ranil Wickremesinghe will make a statement today in the House. After that, Finance Minister Ravi Karunanayake will make his statement outlining the budgetary proposals, particularly aimed at lowering taxes on essential food items.
(Kelum Bandara)