---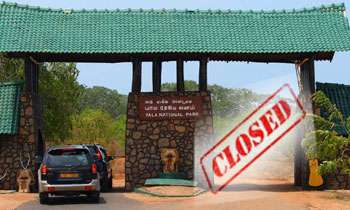 Block one of the Yala National Park, considered to be the main tourism zone of Yala, would be closed from September 2 to October 31, Director General of the Wildlife Conservation Department, M.G.C. Sooriyabandara said.
"This is to ease the stress on animals considering warm season," he said.
Speaking to the Daily Mirror, he said the department used to close down one of the five blocks in the park once a year owing to ecological reasons.
"The animals also need a rest," he said.
"The animals get often distracted due to the frequent arrival of local and foreign people into the park. Hence, the department should make sure the safety of the animals," Sooriyabandara said.
He said the particular period would be made use to renovate the infrastructure of the tourist guest houses inside the park. (Sheain Fernandopulle)