---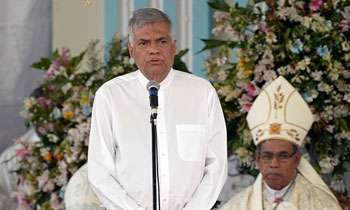 Provoking hatred among religious and ethnic groups cannot be condoned and will not be allowed to fester here, Prime Minister Ranil Wickremesinghe said yesterday.
The Prime Minister expressed this sentiment while participating in the Annual Feast of Our Lady of Madhu held last morning. "There are groups that try to promote hatred among different ethnic groups in this country. We cannot allow this to happen," he said."All religions preach love and compassion but unfortunately, some groups try to promote hatred against other religions. We cannot allow such provocations to take place in this country," the Prime Minister added.
"The Madhu Feast is celebrated by people of many ethnicities in this country. They arrive to pay obeisance and receive God's blessings. The Sinhalese and Tamils worship here together in peace and harmony, as brothers and sisters. Events such as these bring about reconciliation in the country, especially following a conflict.
I have visited two religious events this year. One is in Kataragama where people from the North visit. The second is in Madhu where people visit from the South in large numbers for worship. Madhu is a place of reconciliation," the PM said.
Mr. Wickremesinghe was the second head of state to attend the Madhu feast. The first was late President Ranasinghe Premadasa. This was revealed by Archbishop of Colombo, Cardinal Malcolm Ranjith, who led the festive mass. (Yohan Perera and Sithum Chathuranga in Madhu)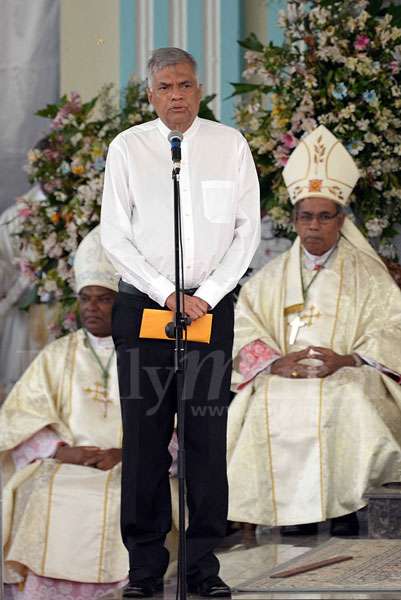 Pic by Pradeep Pathirana