---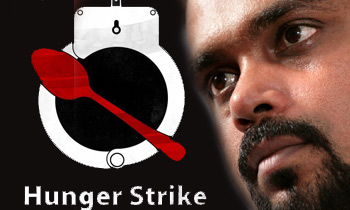 NFF Leader and MP Wimal Weerawansa is continuing the hunger strike that he started in the remand prison, Prisons Commissioner General Nishan Danasinghe said today.
Weerawansa began the fast on Wednesday morning by refusing to eat his breakfast provided to him at the Magazine Prison.
The MP was arrested by the Financial Crimes Investigation Division (FCID) in January for the alleged misuse of state vehicles.
NFF party members said Weerawansa had commenced the fast against what he called political revenge by the government.
A medical team was monitoring the health condition of the MP every two hours, the Prisons Commissioner Danasinghe said.(Darshana Sanjeewa)