---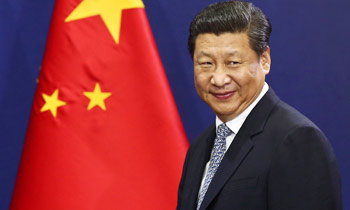 Chinese President Xi Jinping on Tuesday said that he was willing to work to consolidate political trust, expand mutually beneficial cooperation and deepen people-to-people friendship with Sri Lanka.
In a congratulatory message to mark the 60th anniversary of the establishment of diplomatic ties between the two nations, President Xi has told President Maithripala Sirisena that he appreciates Sri Lanka for its active participation in the Belt and Road Initiative.
According to Xinhua news agency, President Xi had pointed out that bilateral ties have stood the test of an ever-changing international situation and achieved a healthy and smooth development since China and Sri Lanka established diplomatic relations.
Meanwhile, in his message, President Sirisena has said that the friendship between Sri Lanka and China dates back to a long time ago.
He noted that Sri Lanka is firmly dedicated to promoting its relations with China and that he believed on the basis of the ancient Maritime Silk Road, the Belt and Road Initiative will open up a new era for Sri Lanka-China cooperation.