---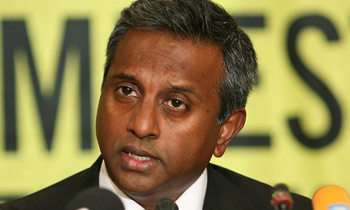 If the Indian Peace Keeping Force (IPKF) personnel were found culpable of disappearances in Sri Lanka, the issue would be taken up with the Indian Government, Amnesty International (AI) General Secretary Salil Shetty said in Colombo today.
During a news briefing, the visiting General Secretary was asked whether the AI would take up the issue with the Indian government if it was found that IPKF was guilty of cases of disappearances during its stay in Sri Lanka between 1987 and 1990.
As a response, he said there has to be a proper investigation on what happened and who is accountable.
"If there is an investigation and at least the culpability of actors, we will take it up (with the Indian Government). That's what Amnesty International does. We don't spare anybody. You can be sure about that," he said.
Referring to the two year extension given by the UN Human Rights Council to Sri Lanka to implement the UN Resolution, Shetty said the Government should utilize the extension to take action in order to deliver justice to the victims of the conflict and not to procrastinate.(Lahiru Pothmulla)