---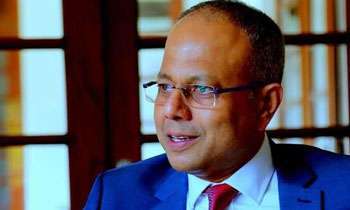 The Government would take every possible action to defeat the trade union terrorism considering the welfare and the support of the public, Southern Development Minister and Prime Minister's Chief of Staff Sagala Ratnayaka said in a statement.
He stated they would work to defeat these unruly elements that had no qualms about holding the entire country to ransom.
"Several railway trade unions sunk to a new low last evening when they launched an unannounced strike, inconveniencing thousands of passengers that use the railway service on a daily basis,
"The commuters were detained against their will by trade union leaders who showed callous disregard for the interests of the public - particularly young students currently sitting for their A/L examination,
"What they demonstrated yesterday was nothing but "trade union terrorism", which elevates the unfair demands of a handful of trade unions above all else," he added.
While stating they had the great respect for trade unions, he stressed it was imperative to carry out trade union acts in a civilized manner within an ethical framework.
"As a government, we are duty-bound to protect the rights of everyone alike both strikers and
protestors. We have to make sure law and order is maintained and commuters return home to their families safely. It is with this in mind that we acted to diffuse tense situation that had developed in the Colombo Fort area,
"Our government is responsible and respects the worker for fighting for his demands, but our
commitment to the tenets of democracy and human rights should not be perceived as weakness," the Minister added.