---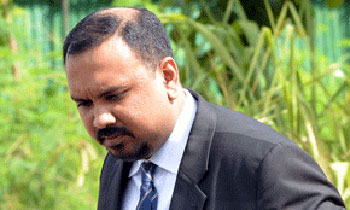 The Presidential Commission of Inquiry (PCoI) said today it would not summon witnesses whose evidence was not necessary because of various opinions expressed by individuals in the media or in other forums.
In a special statement at the start of yesterday's proceedings, PCoI Chairman Justice K.T. Chitrasiri said the Commission had focussed attention to some remarks and reports published in the media, questioning the relevancy of summoning witnesses, who testified recently, on matters that the Commission is required to inquire and some suggestions made by various individuals as to who they preferred should be summoned before the Commission.
It was of the view that it had called only the witnesses, whose evidence was clearly relevant and necessary to the inquiry.
"We wish to emphasize that this Commission of Inquiry is governed by the mandate issued to us. We cannot go outside it", the PCoI said. (Shehan Chamika Silva)