---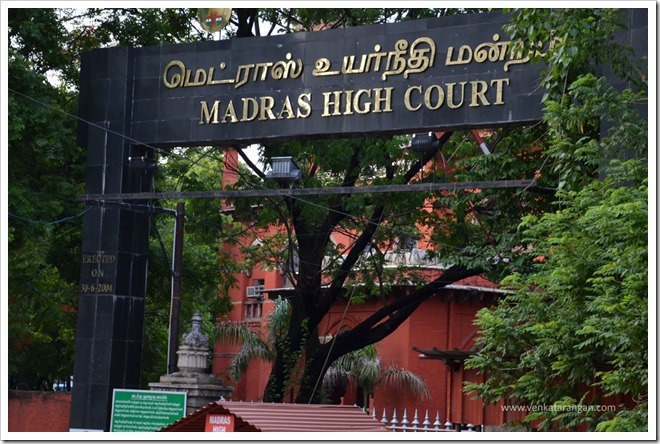 The Madras high court has declined to interfere with the India-Sri Lanka agreement, and subsequent executive orders, on the Katchatheevu issue saying the issue could be best resolved through diplomatic channels and not through court directives, the Times of India said today.
"This court has no jurisdiction to enforce a writ on the Sri Lankan government...These are matters which have to be left to diplomatic channels of the two countries. The problem exists is not in doubt, but the solution cannot be by issuing a writ of mandamus, that too indirectly affecting what the Sri Lankan government does. We thus leave this issue to the wisdom of the government authorities," said the first bench of Chief Justice Sanjay Kishan Kaul and Justice R Mahadevan, on Thursday.
The judges were passing orders on a PIL by Fisherman Care represented by its president L T A Peter Rayan, seeking a direction to the Centre to give effect to Article 6 of a 1974 agreement between India and Sri Lanka in letter and spirit by taking diplomatic steps. The agreement made it clear Indian fishermen and pilgrims would enjoy access to Katchatheevu and would not be required to obtain Sri Lankan travel documents or visas for these purposes. The agreement further said vessels of India and Sri Lanka would enjoy in each other's waters such rights as they had traditionally enjoyed.
On March 23, 1976, letters were exchanged between governments of India and Sri Lanka asking vessels of Indian fishermen not to engage in fishing in the historic waters, territorial sea and exclusive economic zone of Sri Lanka. The present PIL wanted a direction to the Centre to delete this letter, which came after the agreement.
Dismissing the PIL as being not maintainable, the bench said: "It is trite to say that sea wealth forms an important part of today's economics and thus countries have become more conscious of it. What has transpired is also now 40 years old."