---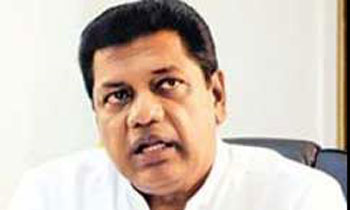 Parliamentarian Kumara Welgama recently said that they would join the Sri Lanka Freedom Party (SLFP) only if former president Mahinda Rajapaksa would be given the chairmanship and the post of general secretary should be handed over to a member of the joint opposition.
Addressing a function held in Hali-Ela, MP Welgama said that majority of the people were not pleased about the proceedings of this government and added that each and every person's wish was to have an election.
"Consequences which would be faced by this government after an election would be evident to everyone by then. In the near future, we will decide whether we would struggle against this government in an open stage. We are getting ready for it," he added.
He also said that they do not know from which party they would come from and added that it would be from the symbol of 'elephant', 'flower bud', 'beetle leaf' or any other symbol. He said that these parties and symbols could be changed even at the last moment.
"A meeting was held in Badulla recently and everyone present wanted Mr. Rajapaksa as the chairman of the SLFP, and the general secretary should be a member of the Joint Opposition," he added. (Palitha Ariyawansa)