---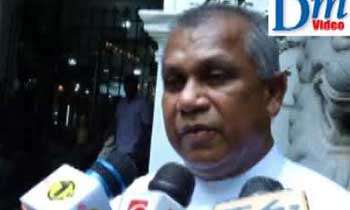 Public Administration and Disaster Management Minister Ranjith Madduma Bandara said that despite the claims, the government would hold the presidential election first.
He was the Chief Guest of the opening of the new building complex of six schools in the Bibila education zone. The project cost Rs.120 million and was funded by the "Nearest School is the Best School" programme.
Addressing the gathering, the Minister pointed out that the need of the hour was a national level election and not a provincial election to resolve the national issues.
He pointed out that the Pradeshiya Sabhas or the provincial councils would not be able to resolve main issues affecting the country.
"Our government was illegally dissolved, but the court decided that the parliament should not be dissolved until it completed a term in office for four years. If the present government was to be dissolved prior to March 2020, it would require a special two thirds majority in Parliament. It is still in question whether the provincial council and the parliamentary elections should be held under the old electoral system or the proposed mixed first past the post system and proportional representation. This should be decided by two thirds majority in parliament. Provincial council elections would be held up until it was settled by two thirds majority in parliament. With this in view, the government has decided to hold the presidential election this year" he said. (Prasanna Pathmasiri)